Welcome to NABS
Monday 29 March 2021 - Greater Brisbane lockdown
Queensland Government has announced a lockdown for Greater Brisbane area for three days from 5pm Today (Monday 29 March 2021). NABS office being in the Greater Brisbane area will be closed for three days. All NABS staff will be working from home.
If you need to contact NABS, please use SMS, Email or Fax and we will get back to you as soon as possible.
Due to the COVID-19 situation, some NABS staff are working remotely. Phone and TTY access is reduced at present.
For continued quick response to your booking enquiries, please contact NABS through:
SMS: 0427 671 261
Email: bookings@nabs.org.au
Online Booking Form: click here
Fax: 1800 246 914
Account Enquiries: nabs.accounts@nabs.org.au
If you do need to contact us by phone, and the line is busy, please leave a message. A Contact Centre staff member will return your call as soon as possible.
Phone: 1800 246 945
Thank you for your continued understanding.
A Message to our valued Clients and Interpreters (COVID-19)
It is still business as usual at NABS - our Contact Centre is operating as usual with some staff working remotely. We are experiencing a significant increase in the number of enquiries we are handling as a result of COVID-19.
Thank you for your patience and be assured we are working to capacity to deal with all enquiries and booking requests.
In the best interests of the health of our clients, community and interpreters, please let NABS know if you:
are displaying symptoms of flu or fever

have been overseas recently

have been in contact with someone diagnosed with COVID-19
We recommend you always follow Government health directives and take appropriate measures such as distancing yourself from other persons by at least 1.5 metres and cease usual greetings such as handshakes and hugging.
Please follow appropriate hygiene measures as set out by Australian health authorities.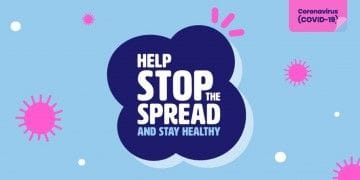 Our staff, interpreters and clients are our priority and we are doing all we can to responsibly manage booking requests during this evolving situation.
We ask that you give NABS as much notice as possible if you decide to cancel or reschedule your appointment.
Thank you sincerely for your continued support during this time.
View this in Auslan, click here
Regards,
The Team at NABS
Ph: 1800 246 945
Fax: 1800 246 914
TTY: 1800 246 948
SMS: 0427 671 261
Email: bookings@nabs.org.au
24 February 2020 - An important message from the Australian Government

If you use NABS and you are under 65, you need to apply to join the NDIS to continue receiving Auslan interpreting services.
To apply for the NDIS, contact 1800 800 110, using the National Relay Service, and request an NDIS access request form by post or email. Forms are also available at NDIS offices.
For help filling in the form, you can contact an NDIS Local Area Coordinator or visit an NDIS office. Find the closest office at www.ndis.gov.au/contact/locations
If you are eligible, the NDIS can include Auslan interpreting services in your NDIS plan.
If you aren't eligible, tell NABS so we can continue to provide your Auslan interpreting.
Watch this Australian Government video for more information (Auslan)
Click here for more information