Interpreter Payment Request Form
CHANGES TO THE WAY YOU ARE PAID
Interpreter Payment Request Form is no longer required.
You must still notify claimable expenses and submit an Interpreter Claimable Expense Form.
Please read instructions carefully for Interpreter Claimable Expenses at the following link.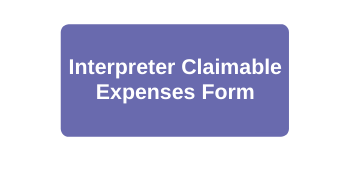 QLD Interpreters: For On Call assignments, please ensure signed On Call Assignment Completion Sheet are emailed to pays@nabs.org.au. They must be legible and contain all fields to be filled in accurately.
For questions, please email pays@nabs.org.au