NABS For Health Care Providers
Our Service
NABS is the National Auslan Interpreter Booking and Payment Service.
NABS provides interpreters for Deaf, Deafblind and hard of hearing people and their families who use sign language to communicate and would like an interpreter for private health care appointments.
The service is free for people who are not eligible for NDIS (National Disability Insurance Scheme) and private health care practitioners.
As a health care provider, you can book an interpreter for any patient who uses Sign Language to communicate.
It's easy to book an interpreter with NABS.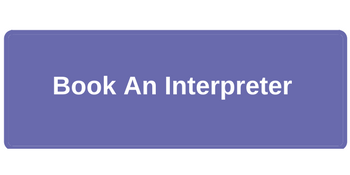 All interpreting services to Aboriginal and Torres Strait Islander Sign Language users are provided for both public and private health care appointments.
Services covered by NABS
Ask NABS staff if your health care service is not on this list
GP and Specialist Acupuncture Audiologist
Aboriginal Health Worker Chiropractor Dentist
Diabetes Education Dietician Exercise Physiologist
Endocrinologist Family Planning/Sexual Health Gynaecologist / Obstetrician / IVF
Iridologist Medical Imaging Mental Health Worker
Naturopath Occupational Therapy Optometrist
Osteopath Paediatrician Psychiatrist
Psychologist Physiotherapist Podiatrist or Chiropodist
Remedial Massage Speech Pathologist
Our Interpreters
NABS only employs interpreters who have current NAATI qualifications. NABS interpreters will have some experience interpreting in health care situations.
Families
Parents and Carers can book an interpreter for private medical and health care appointments for their children aged 0 to 18 years old.
NABS Duty Of Care (NABS And Kids)
When NABS supplies interpreting services for children, both NABS and NABS interpreters follow a number of rules. Click here to find out more
Letter To Doctor
NABS has developed a letter for Deaf Consumers to give to their doctor or health care provider when making an appointment. Click here to view the Letter
The letter provides details on the interpreting service to the Deaf Consumer and to the medical or health care provider.

These services are provided in line with the Disability Discrimination Act 1992.
For more information on Health Care click on these Australian Government links: