Posted by Communications@NABS on 30 October 2013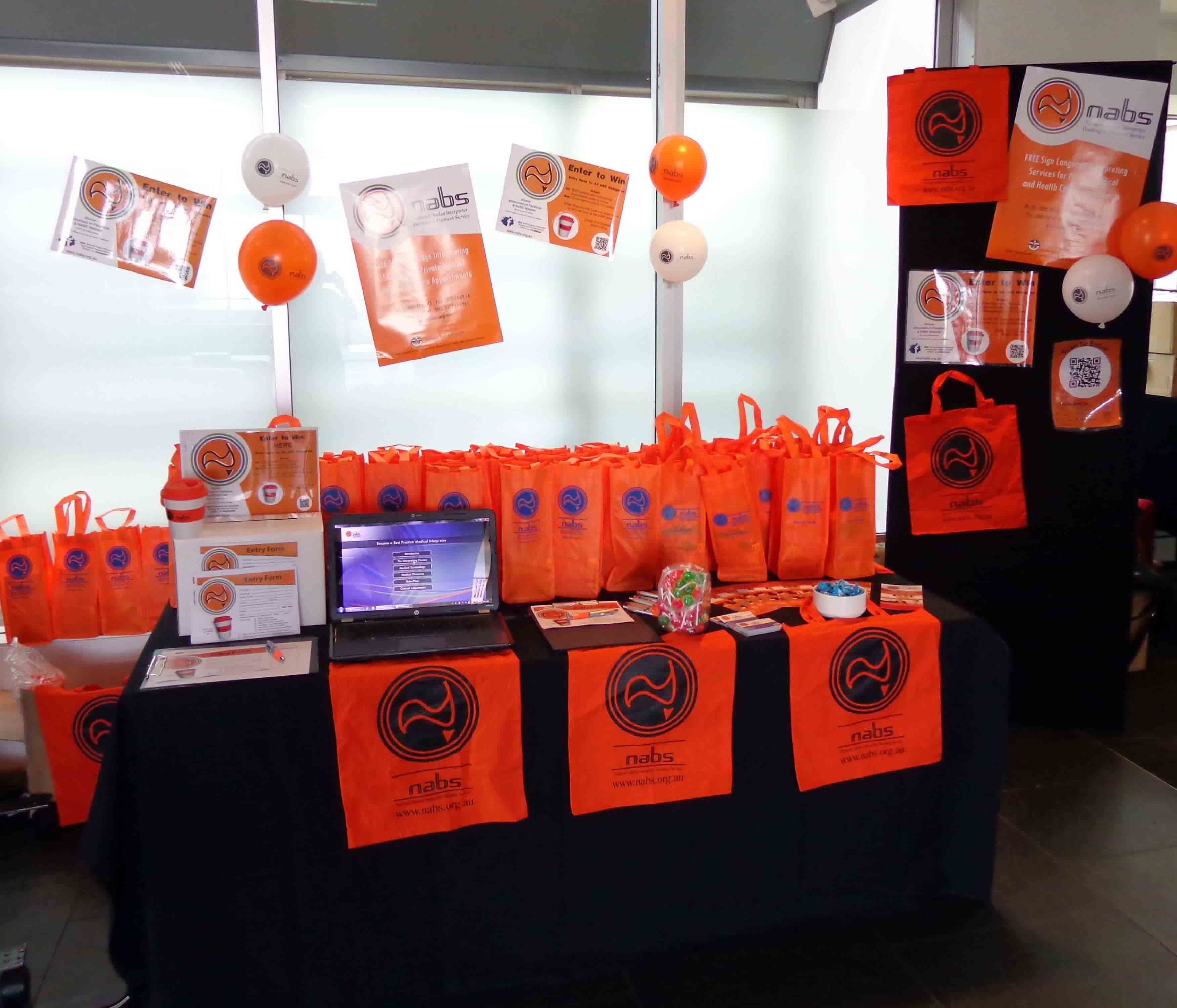 NABS stand at the 2013 ASLIA National Conference in Sydney
NABS headed to Sydney on Wednesday, October 16 for a big week of celebrations at the World Federation of the Deaf (WFD) and ASLIA National Conference (ANC).
As bronze sponsors of the WFD Conference, NABS hosted an exhibition stand and had representation at the popular, International Deaf Film Festival.
NABS connected with Deaf Consumers and Interpreters from not only across Australia, but around the world.
WFD welcomed more than 600 delegates over the four-day event, including presenters from Nepal, Finland, Albania, America, the United Kingdom, Sweden, India, New Zealand and Russia.
NABS was also a partner of the 2013 ANC, which followed the WFD forum.
In addition to an exhibition stand, NABS provided a $500 grant towards the attendance of one NABS/ASLIA interpreter – won by Victorian interpreter Michael Egan.
As part of a running competition on the day, NABS also awarded two other lucky interpreters with $250 towards Professional Development of choice (Linda Finucane), and one year's membership to ASLIA (Alana Wiekart).
Congratulations Michael, Linda and Alana.
The celebrations didn't stop there, with President of ASLIA Queensland and NABS Diploma of Interpreting trainer, Merie Spring, taking out the title of Interpreter of the Year for 2012.
NABS had a very successful few days in Sydney, and was pleased to see both familiar and new faces at its booth to collect information brochures and merchandise.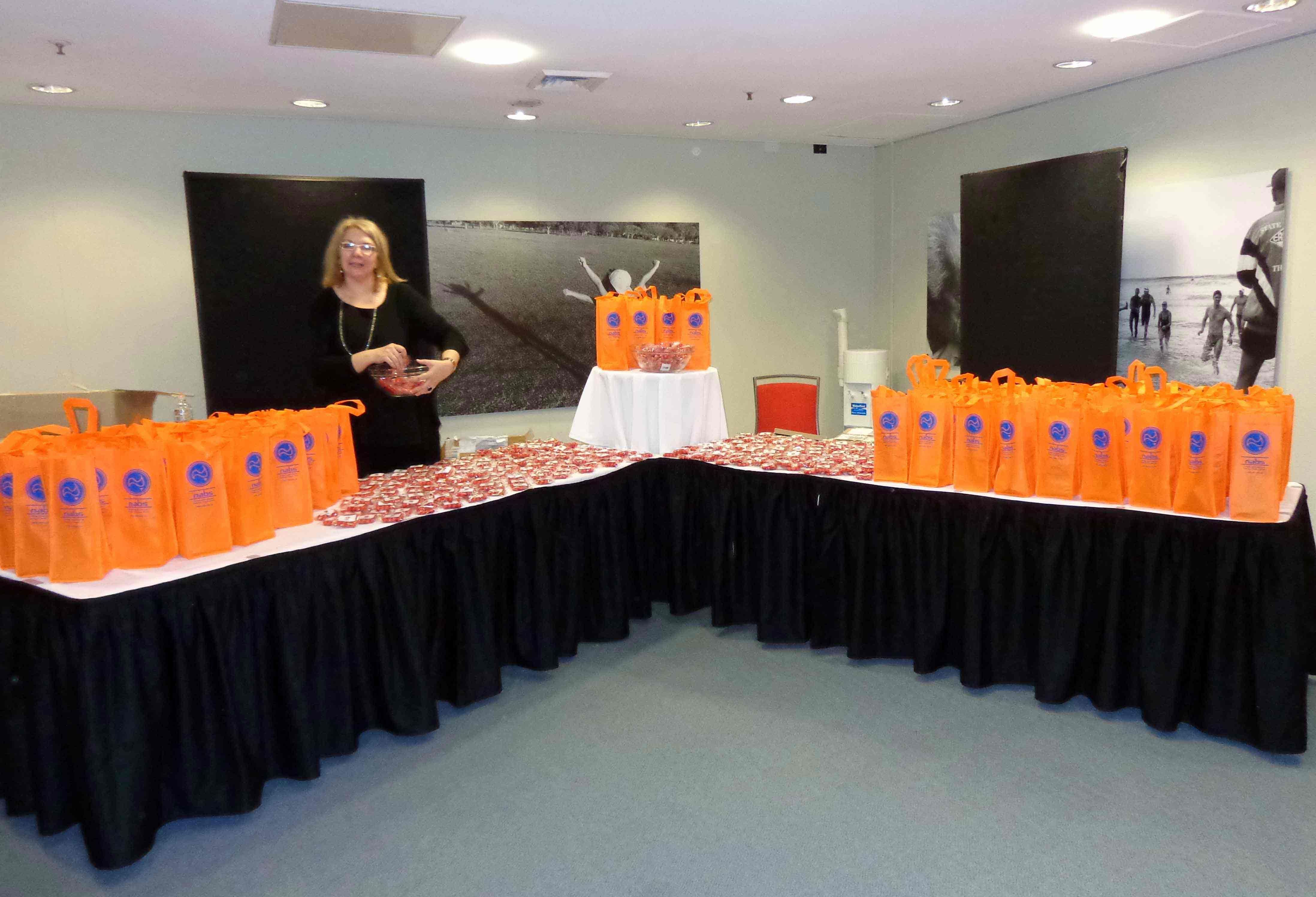 International Deaf Film Festival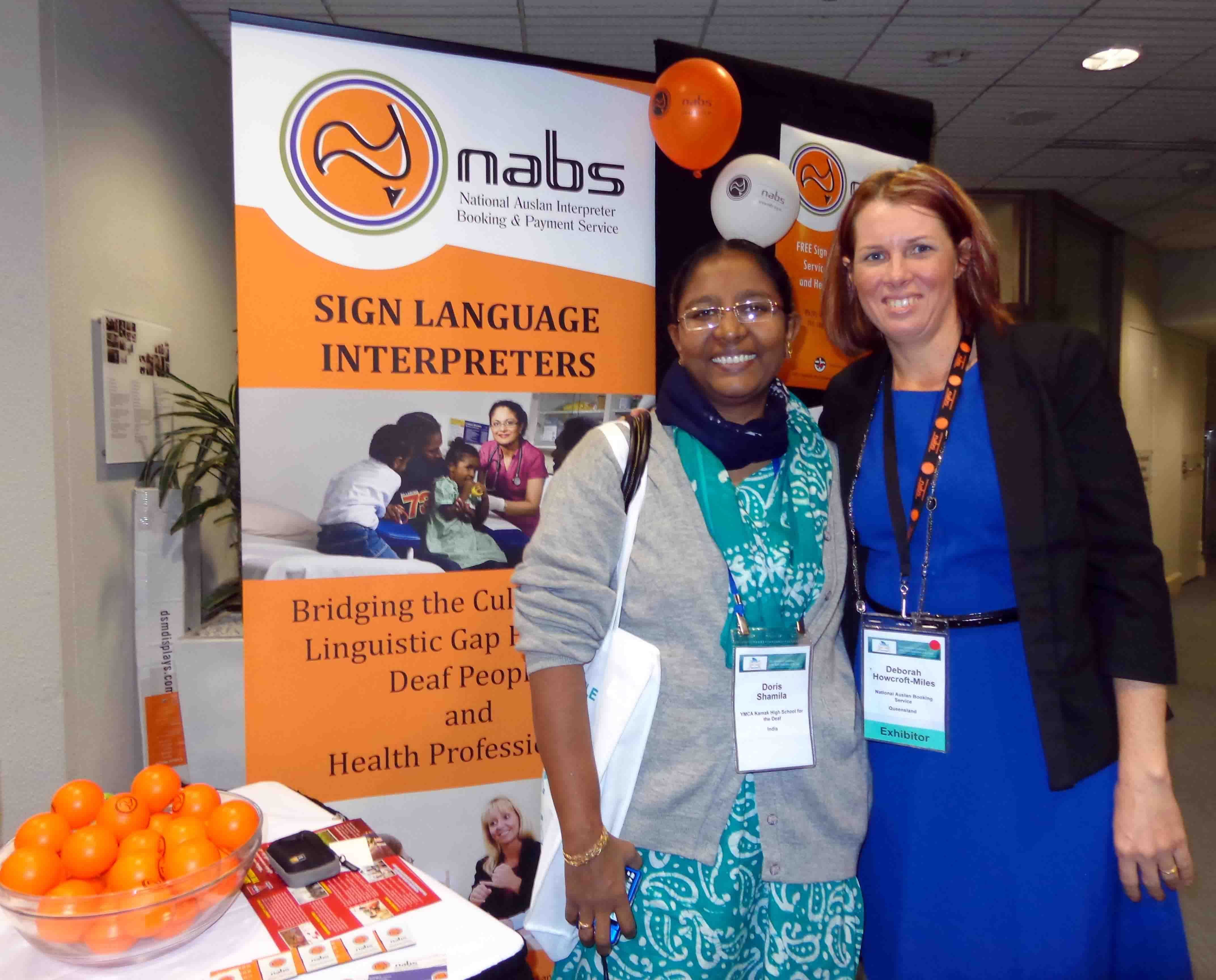 WFD - Deb from NABS with Doris J Shamila from YMCA Madurai