Posted by interpreters on 1 August 2013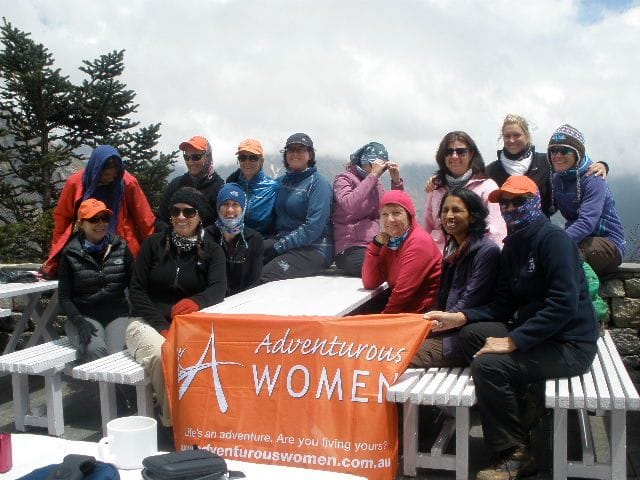 Adventurous Women is an all women group, Australia-wide company which gets women together to do exciting and fun challenges.
WA INTERPRETER CLIMBS EVEREST BASE CAMP
Perth interpreter Kieta Philp swapped her job books for hiking boots when she climbed Everest Base Camp during a 14-day adventure.

Kieta, along with 13 other women from the 'Adventurous Women' club, travelled to South Asia in April to take on the world's highest mountain.

After flying to Kathmandu (the capital of Nepal) Kieta and her team set off with their guide, named Tek.

"The tracks were busy with trekkers and their porters, but even more so with local porters, donkeys and yaks carting everything from food to building materials," Kieta says.

While Everest itself is 8,848 metres high, Base Camp sits at an impressive 5,364 metres.

Kieta says that after a "relatively easy" first day hiking through the valley, she quickly learnt that the biggest challenges remained ahead.

Some days the group walked for up to eight hours along steep and stony rocky steps.

They had to have lots of water, garlic soup and hot lemon drinks to keep their energy levels up and avoid getting sick.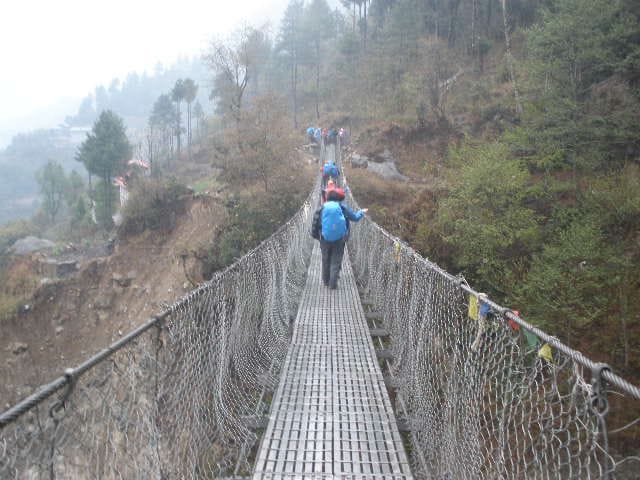 We crossed many suspension bridges along the track, they were high and a challenge for many.

VIEW FROM THE TOP
The view across the mountains (the Himalayas) was like a winter wonderland, according to Kieta.

She says they walked through the snow and slush, with snowflakes landing on all the trees and buildings.

The group also visited a Buddhist monastery, crossed suspension bridges and passed through cobblestone villages.

After an early dinner of garlic soup, dhal, noodles, rice, and, for the very brave, yak stew, they would sleep in tents before doing it all again the next day.

Despite the below-freezing temperatures, Kieta says it was all worthwhile when the team finally reached the rocky foothills leading to the base of Everest.

"We had succeeded in accomplishing our goal as a team and…we embraced and congratulated ourselves," she says.

"We had pushed through our physical, mental and emotional barriers and conquered Base Camp!"

Although it was both physically and emotionally tiring, Kieta says she learnt one major lesson on the trek.

"We do not have problems in life, we have challenges…and challenges can be overcome."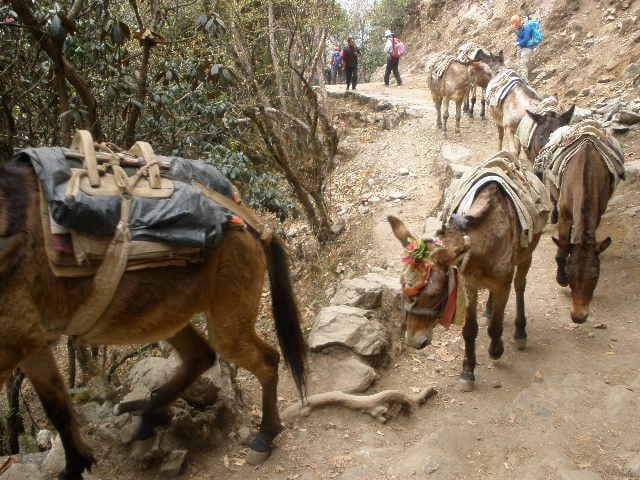 We passed many donkeys, horses and oxen carrying anything from food supplies to building materials, to villages along the track.