Posted by Communications@NABS on 18 November 2013
Among the friendly faces at the recent World Federation of the Deaf Conference in Sydney was Shamila, from the YMCA Madurai in India.
She shared with NABS some initiatives of the YMCA, such as the Services Centre for the Hearing Impaired, Special School for Mentally Challenged and YMCA Sports and Games Centre.
Since the introduction of a special school in the 1970's, nearly 1,200 boys and girls have successfully completed their studies in speech language, auditory training and lip reading.
This includes students from pre-school age, right through to a Higher Secondary level of education.
NABS provided Shamila (YMCA Secretary) with some NABS pens and information bags to take back to students and teachers at the School for the Deaf.
Located in Southern India, the Madurai YMCA is involved in a wide range of social action programs with a motive to educate and empower people through its projects in and around the city.
You can find out more about the Association on its website: http://www.ymcamadurai.com/Servicescenter.html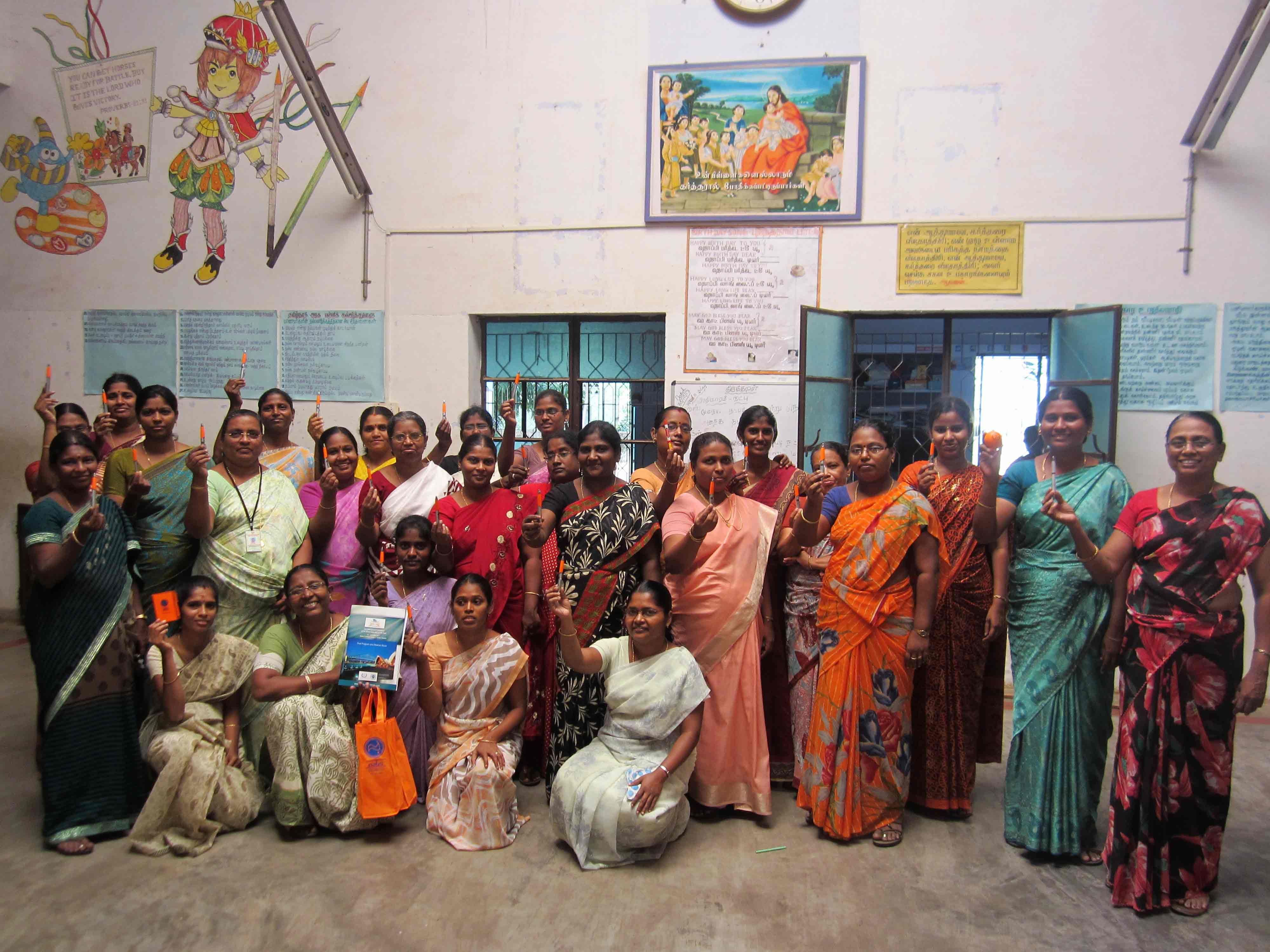 Teachers at the School for the Deaf in Madurai, India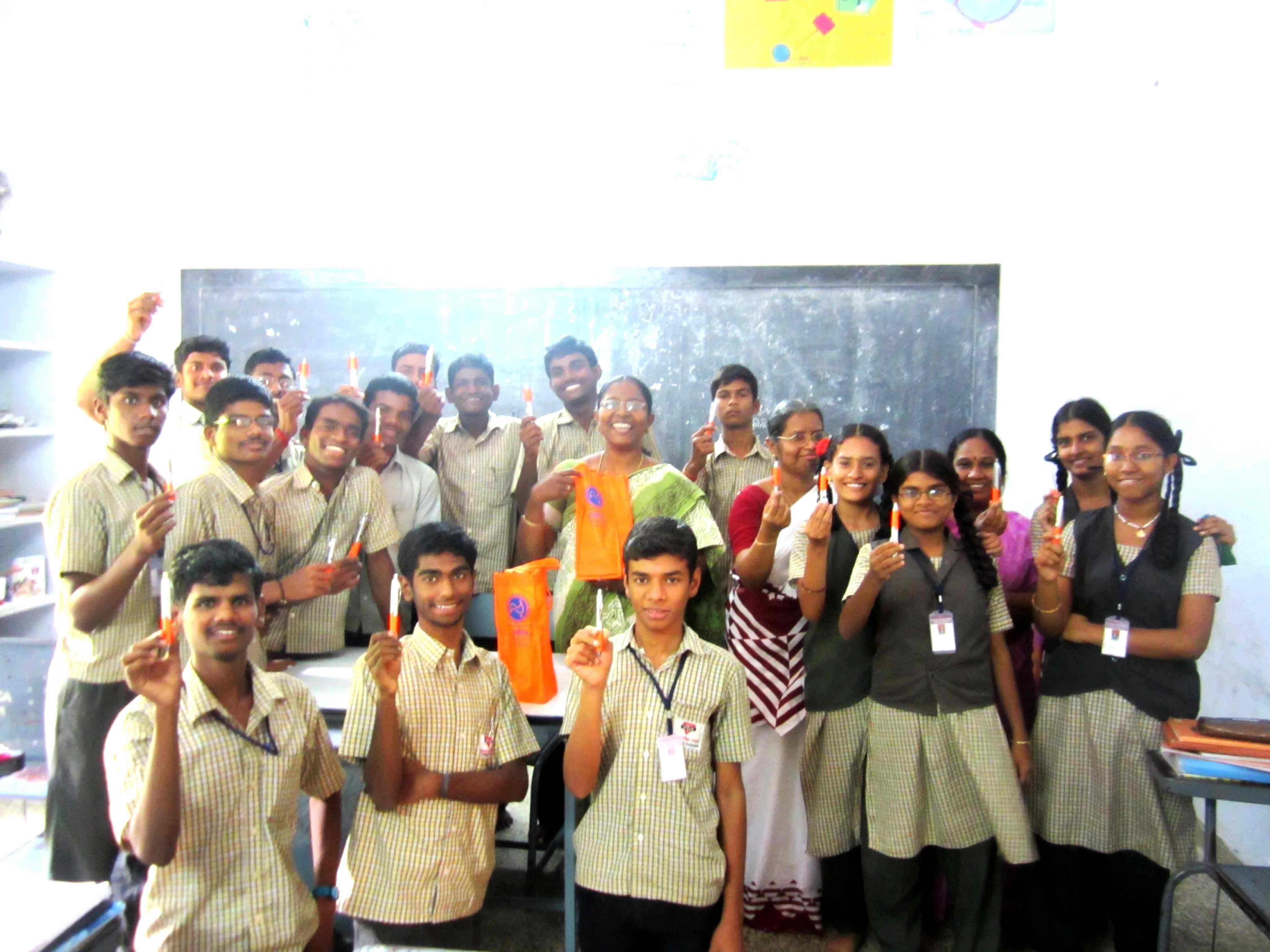 Students at the YMCA Madurai